Places procurement integrated into delivery trip
We have greatly improved integration of our two delivery modules. Now allow deliverers from myOwnDeliveries module to integrate procurement of places in the delivery trip. If the deliverer has a collection place inside one of the subareas he is assigned to, then he is able to deliverer all packages that will be collected.
On the interface of the deliveryman the collection places to be supplied are added at the beginning of the roundtrip: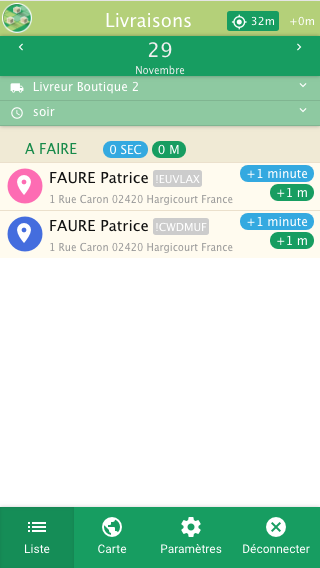 The deliverer can even modify each collection and the associated order status. You will notice that it can also affect a bin in the case of a management of a lock automaton which will be the object of another post.